UNLOCK YOUR IMPACT BRANDING
[OPTIMIZE YOUR CSR COMMUNICATION]
Create a distinct and memorable brand identity by talking about real actions.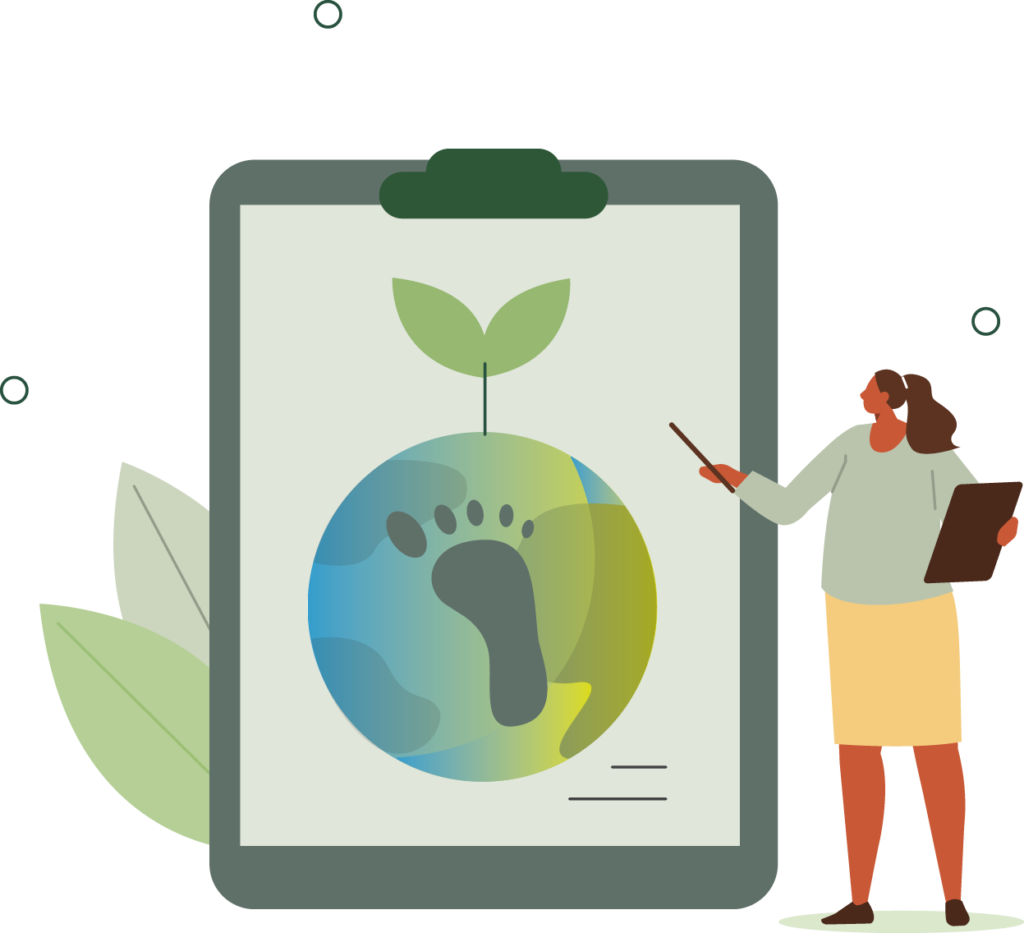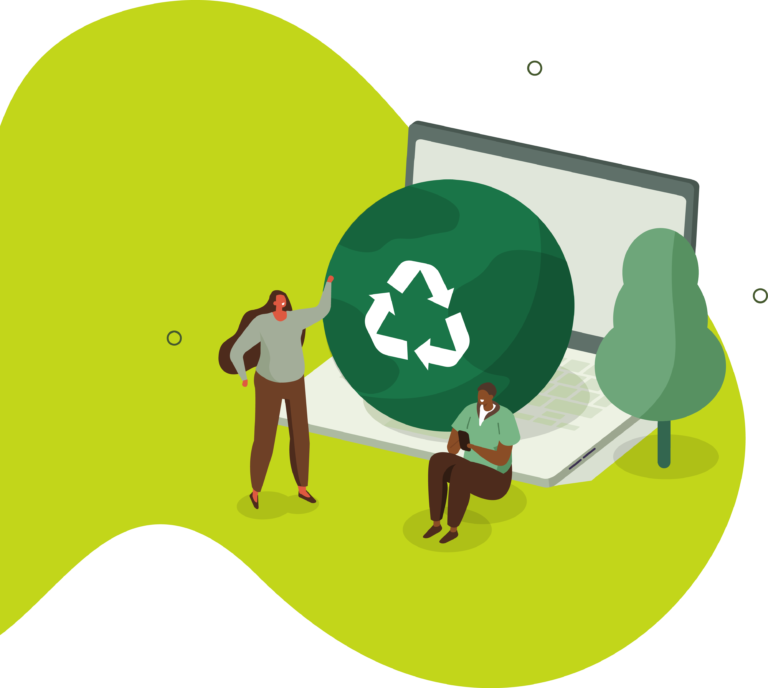 [SHIFTING CUSTOMER EXPECTATIONS]
The era of responsibility and purpose makes it increasingly complex to build and maintain a strong brand. Companies are increasingly expected to engage with and contribute positively to the communities in which they operate.
planeed – branding built on actions and interactions with your stakeholders.
Speak with planeed about your meaningful activities – the advantages are obvious. Actions…
…highlight your commitment
…are straightforward to substantiate
…offer the opportunity to engage all stakeholders
…are perceived as authentic
…are easy to understand and comprehensible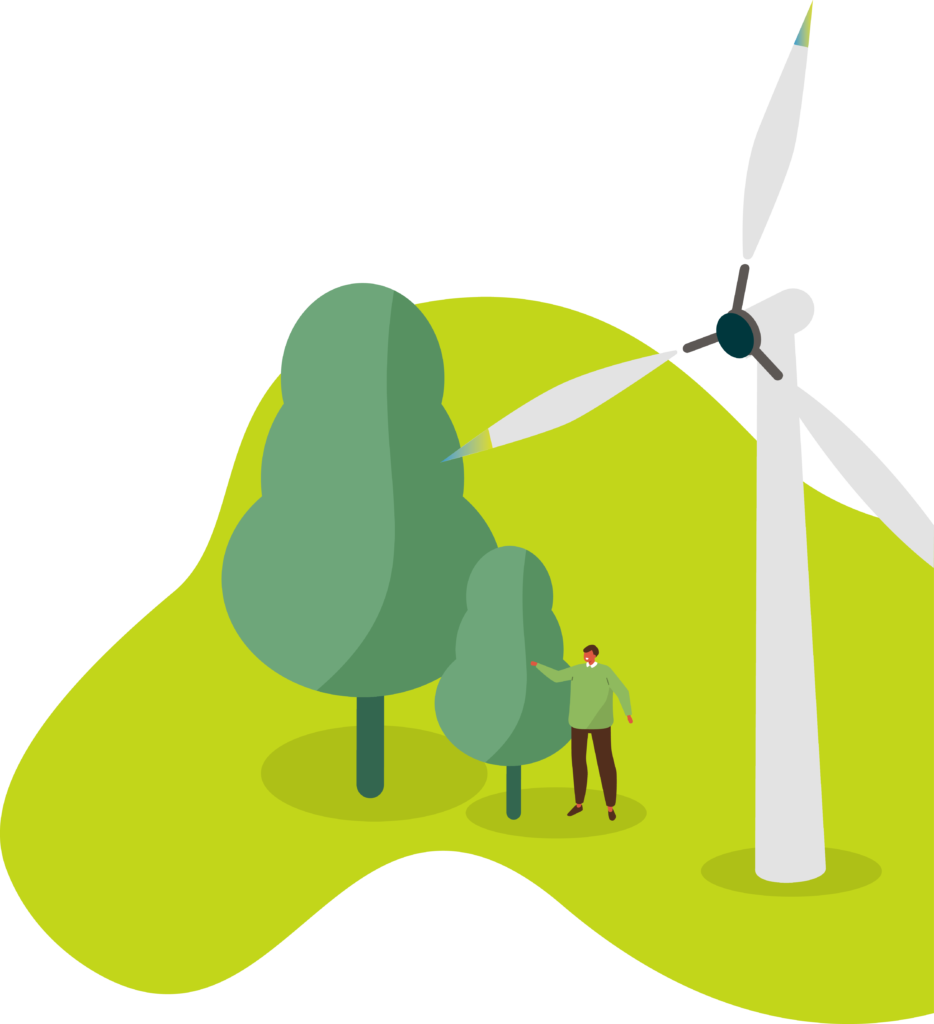 [OUR UNIQUE ACTION'S FIRST APPROACH]
How do our clients work with planeed?
Your impactful deeds deserve more recognition and discussion. Therefore, planeed introduced the Action Point to deliver your impactful activities with the trustworthy influence of social media to your audience.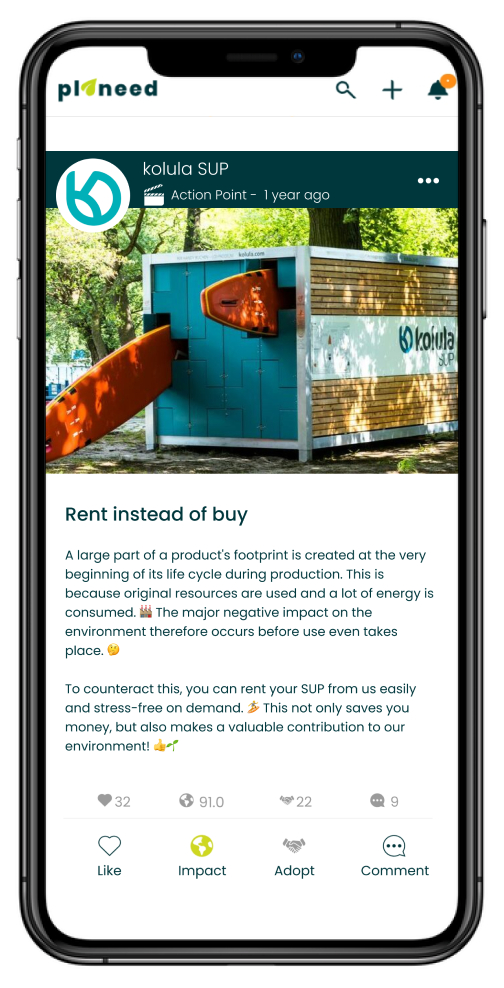 Leverage your impactful ideas within your community. Motivate your audience for responsible action. Create emotional connection and foster brand loyalty.
Make impact tangible. planeed empowers you to create interactive brand experiences by seamlessly integrating social media with the reality.
Transform via QR-Codes diverse locations into Points of Actions which refer to your Action Points and motivate your community to embrace responsibility.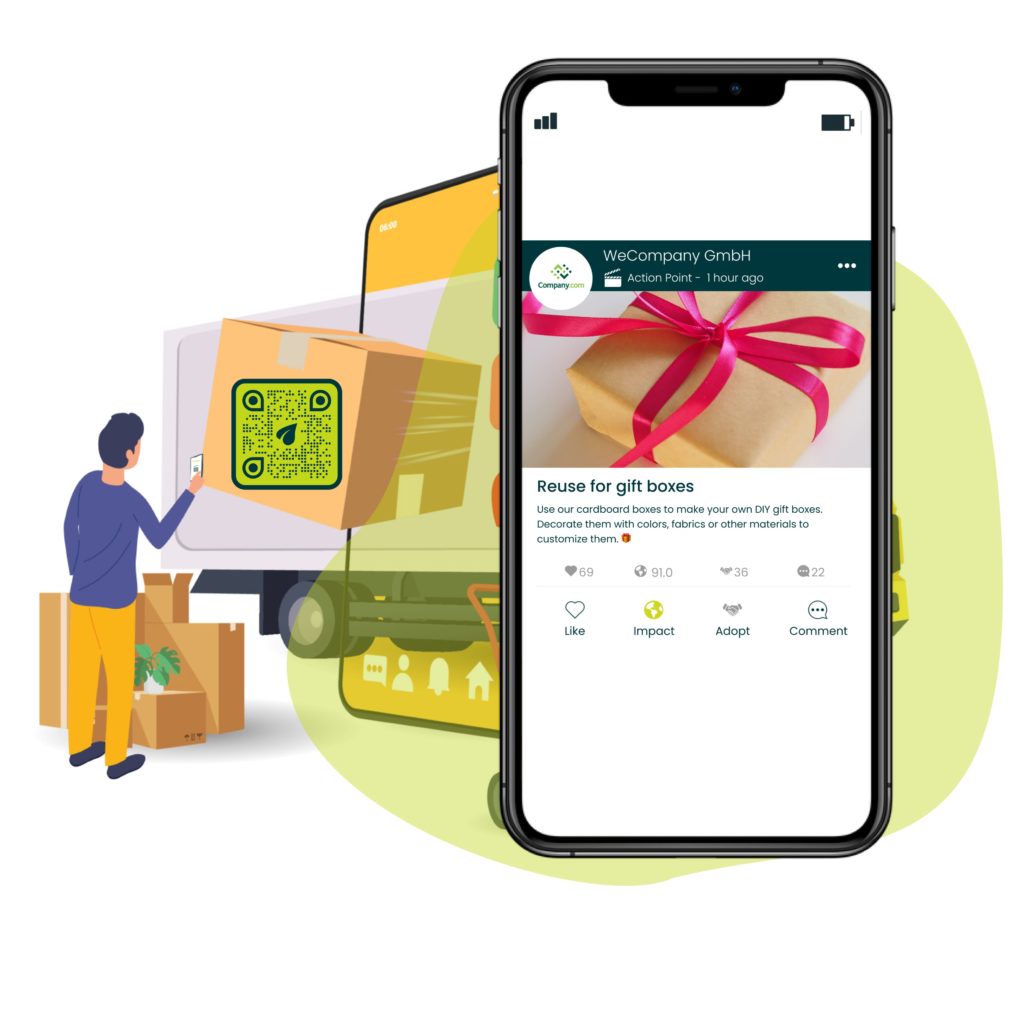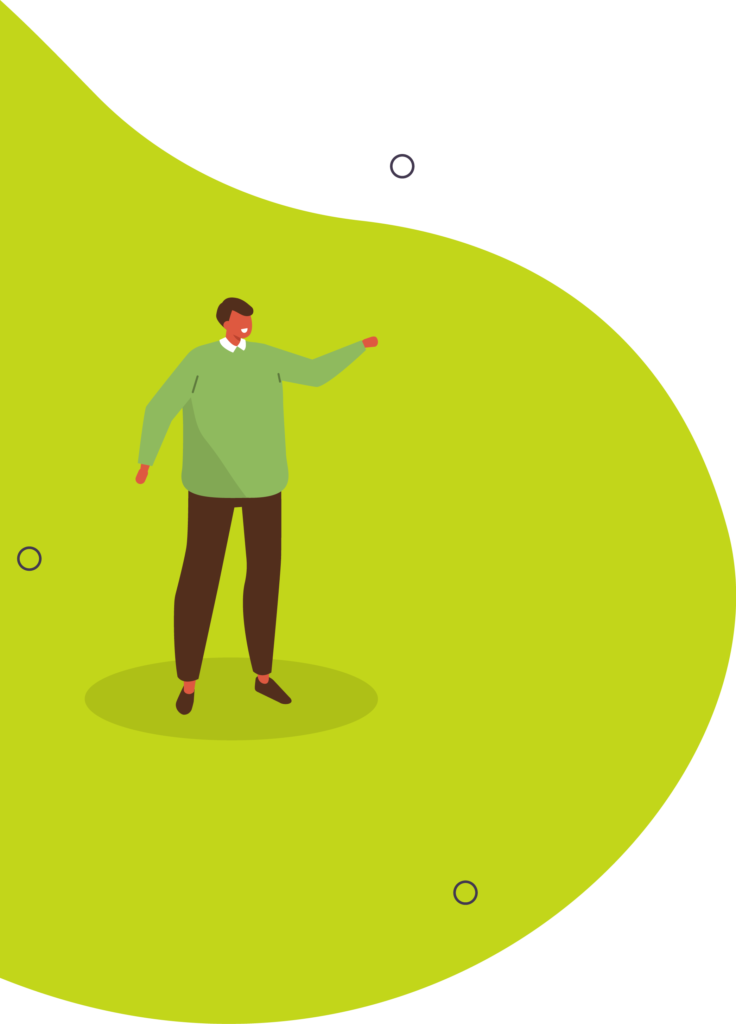 Use pioneering branding technology to secure your competitive advantage and become an iconic brand leader.