We need our planet and our planet needs YOU. planeed connects social media with mindful living and provides a cool community for fun & entertainment. Find access to sustainably conscious actions through many like-minded people and become an impact maker yourself. Go planeed and be surprised!
People like you and me have small fine ideas for an eco-conscious life
We call these ideas Action Points – everyone can post them online and inspire their community – isn't that cool? Your friends can adopt them and give your Action Points more impact.
With your idea you can contribute to a better world – sustainable living can be that simple.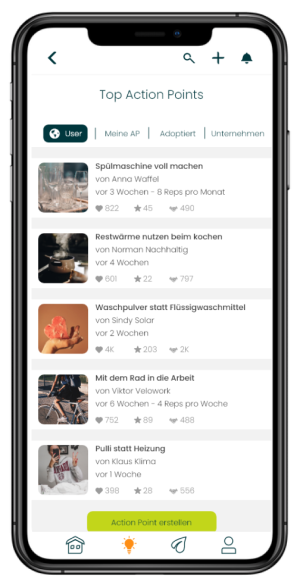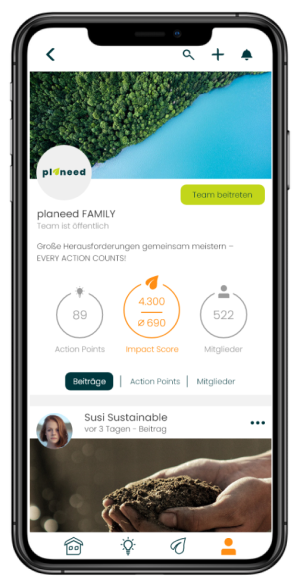 Join forces with like-minded people - and you will achieve even more as a team
Whether it's your own family, friends, sports club, work colleagues, school class or to build your own personal community. In planeed, you can form teams of your choice for even more fun and impact.
Teams can compare themselves with each other, because a bit of challenging is motivating and fun.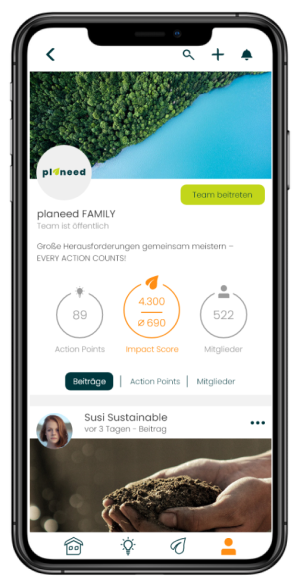 Creating collaborative impact makes for a unique social media experience
A smart weighting system creates a motivating visualization of the combined impact. Convince yourself that even small actions in the community can create something big.
Achieving visible success together is not only fun, but makes sure sustainability is a special experience.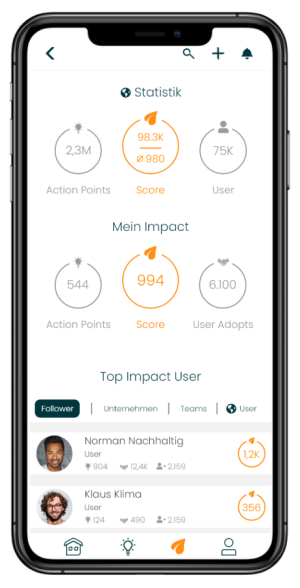 planeed wants to connect people and offer a social platform that inspires and motivates. Share your experiences and ideas in the community to make the world a better place together.
We firmly believe that truly every individual can make a difference and every action, no matter how small, adds up to make an impact.
You impact more than you think!
Follow us on Social Media
Sign up to receive the latest information from us.