One mission - one planet - your platform
Common challenges need a common solution.
Give your actions unique visibility and redefine the Rules of Business.
planeed offers you the unique opportunity to present sustainability activities to your target groups and stakeholders in a quantified way. Whether SDGs, savings in CO2, water or other resources as well as social impact, planeed gives all your actions a valid metric.
Your benefits
Give your actions the visibility they deserve
Occupy a unique marketing channel
Promote engagement with stakeholders, employees and customers
Be a role model and inspiration for those around you
Let's work together, as a community of our world and become an impact maker for the planet.
In our 'How to' guide, we want to give you some tips on how to get the most out of planeed for your company and position yourself optimally in the community.
A for companies semi-open community approach, offers perfect interaction formats. New features, such as Action Points, Teams & Adopts enable unprecedented metrics and validation for your sustainability projects. The optional linking to the 17 SDGs provides internationally respected documentation capabilities.
Action Points are sustainable behaviors and as diverse and creative as the community itself. Create the basis for more sustainability in everyday (business) life with Action Points and position yourself as a role model and source of ideas within the industry – Every Action Counts!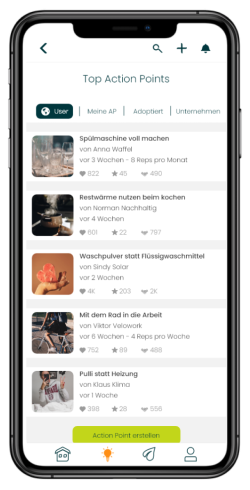 create inspiration for more sustainability in everyday life
gain in relevance with increasing persistence
can be ranked and adopted by other users
In a team, sustainability is even more fun and achieves much more. No matter whether in the name of your company, for individual verticals & departments or to build a community led by you. With the teams function in planeed you create a strong community to achieve great things.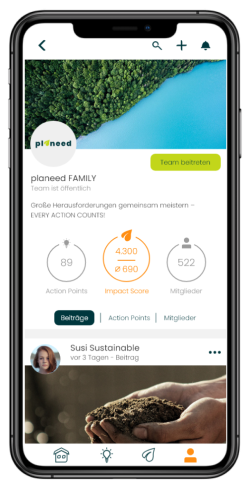 form a central touchpoint for your desired target group(s)
create an optimal basis for new sustainability campaigns
allow you to achieve even more impact with your community
The Impact Score is a sophisticated weighting system and creates a motivating visualization of the impact achieved. Every single user makes an active contribution, not only the community spirit is promoted, but at the same time an ideal basis is created for achieving your sustainability goals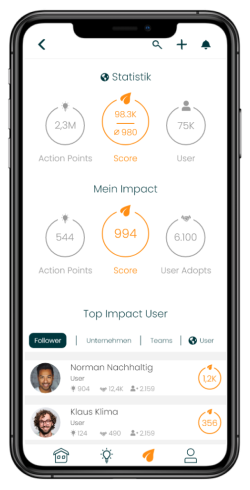 visualizes the bundled power of your community
creates a visible effect of the created impact
serves as an incentive and motivator to move something together
Direct users of planeed to your blog or any landing page of your choice. With your contributions in the planeed news area, you provide exciting news from your company on the subject of sustainability.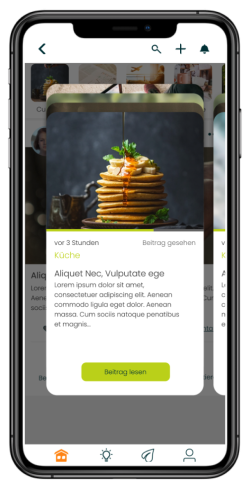 enable exciting content to be shared with the community
allow users of planeed to lead to your own blog
offer another exciting channel for editorial content
FOR YOUR SUSTAINABILITY STRATEGY
Are you interested in the wide range of advertising options and would you like to find out more about how you can place your company in planeed?
Then we look forward to your inquiry!